We have seen some fairly severe weather in that past few years in central Indiana. We have had both extreme flooding and prolonged weeks and months of draught. While we cannot control the weather, we can make small changes on our own properties that, when added to those small steps taken by our neighbors, can make significant improvements for water management.
Read more below to take steps for water management.
Rain Gardens
Rain Gardens are becoming a popular conservation practice in urban areas because they are a small step that landowners can make to help decrease runoff and flooding in their community. Rain gardens are created to be depressional garden areas where surface runoff can collect and perculate down through the soil.  Perculation is improved through soil ammendments and the use of deep rooted native plants.
More information on rain gardens: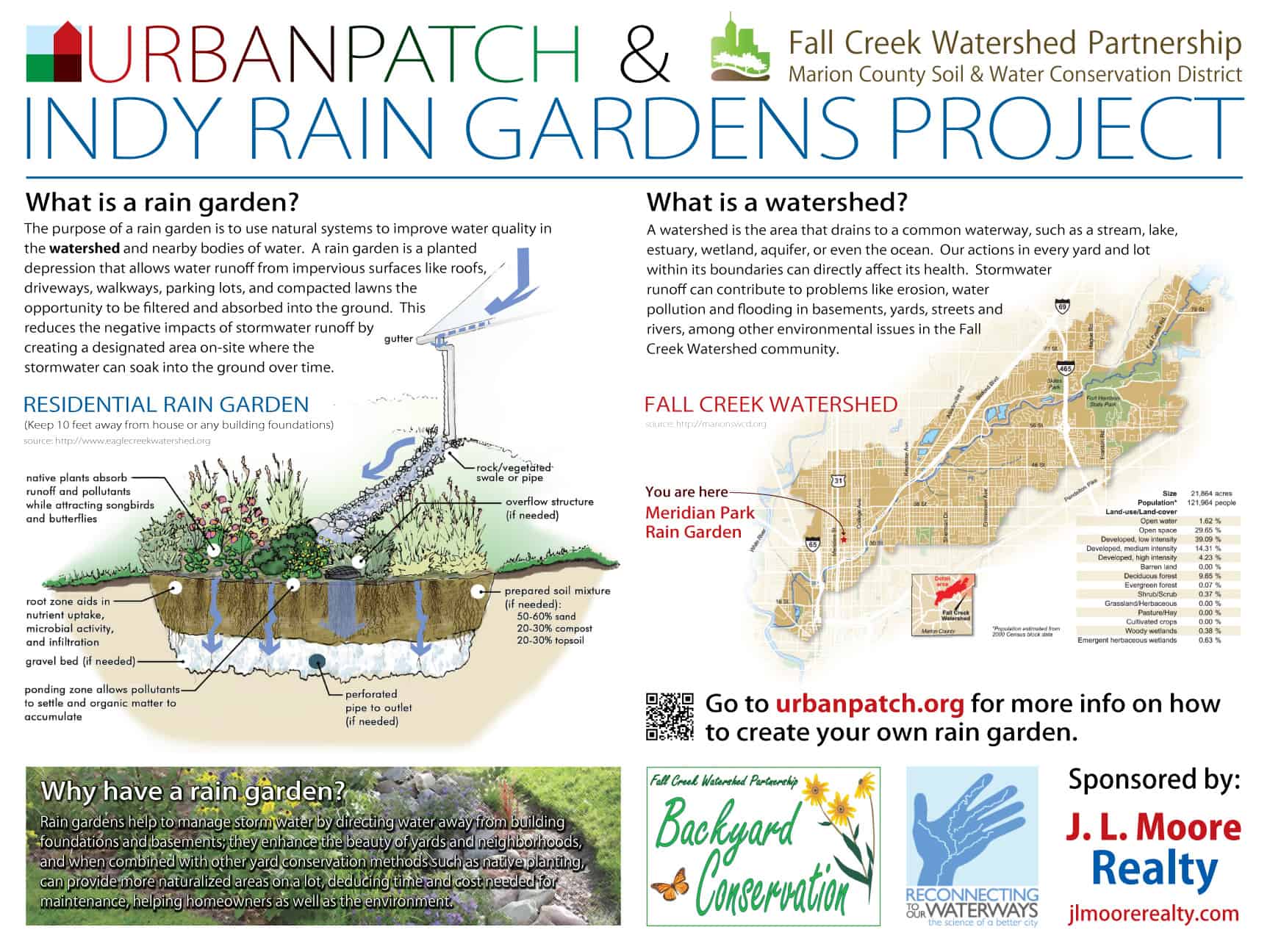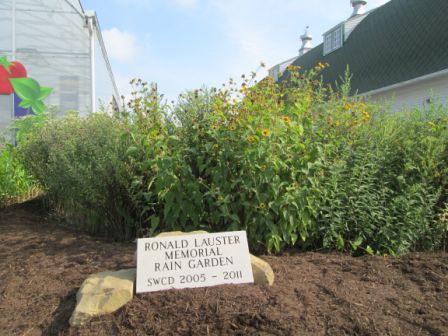 Rain Barrels
What is a rain barrel?
A rain barrel is a system that collects and stores rainwater from your roof that would otherwise run off and be diverted to storm drains, streams, and the White River. It is composed of a large drum (usually about 50 – 60 gallons) a vinyl hose, PVC couplings, a screen grate to keep debris and insects out, and other common items. A rain barrel is relatively simple and inexpensive to construct and can sit conveniently under a residential gutter downspout.
Rain barrels have become very popular again because they lower water bills for those who water their gardens in the summer, rain water is better for plants than chlorinated city water, and collecting water during storms helps to decrease runoff from our properties thus making a small step towards controlling flooding downstream.
Some local sources include:
Below is a short video on water management and its effect on improving water quality.