Marion County Residents are responsible for drainage on private property not related to city storm drains. 
The Marion SWCD assists property owners by providing drainage consultation to individuals and neighborhood groups trying to resolve their drainage problems.
Marion County residents with flooding, storm water issues, manhole cover capping recess concerns or other water issues on public property or related to city storm drains should first contact Citizen's Energy Group to ensure it is not a sanitary sewer problem.  They will send out an inspector to determine what is causing the problem and contact the party responsible. For information about homeowner's responsibilities, view the Storm Drainage Responsibilities brochure.
For technical assistance with drainage problems on private property or for help in coordinating a neighborhood led drainage project you can contact the Soil & Water Conservation District  at 786-1776.
The SWCD has produced a helpful booklet titled "Building With the Land" which includes many ideas for alleviating drainage problems. This booklet is not available online but can be obtained by contacting us and requesting your free copy.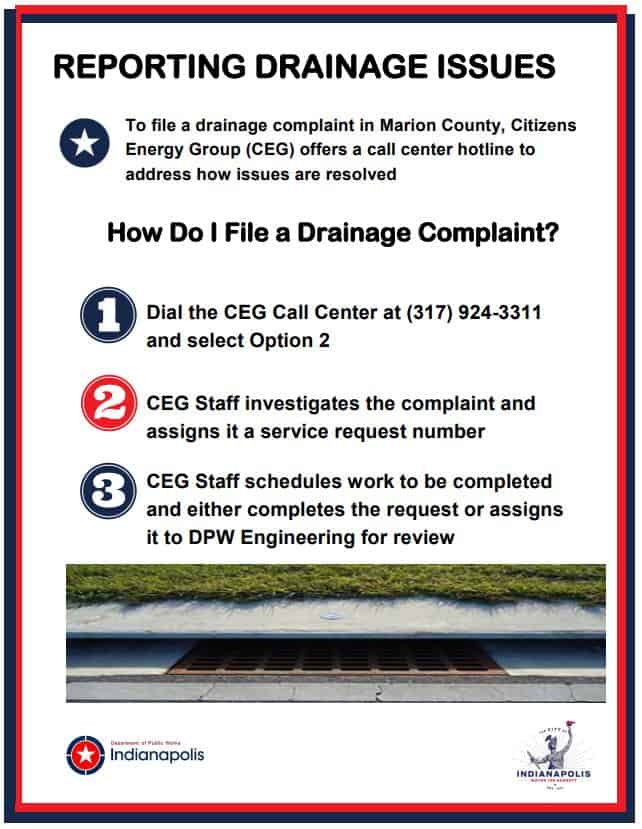 Drainage problems and the resulting pot holes in the streets are Marion County residents' #1 complaint almost every year. The Soil & Water Conservation District can assist you with information to help. Fact Sheets are available to help you make drainage improvements.
Click below for help with water that stands for long periods –
Click below for additional help with water in your crawl space or basement –
Click below for information on and understanding the effects of old farm tiles –
Click below for information on removing log jams-
For federal flood assistance contact FEMA at www.fema.gov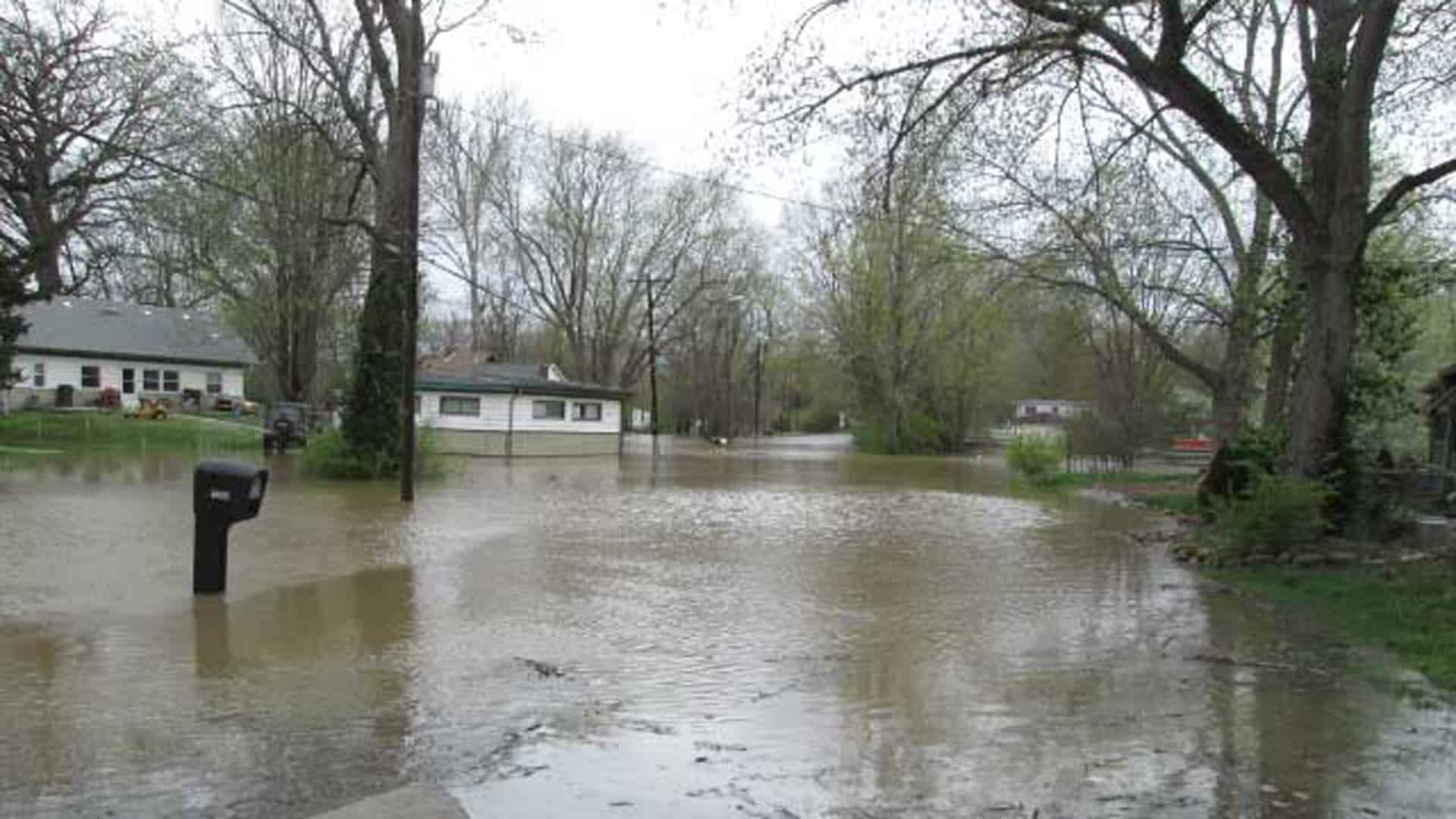 What do the following situations have in common:  a failing septic system, potholes in the road, standing water in your crawlspace, a dying tree, and corroding pipes in the ground?  They all can be caused by not considering the soil before making land use decisions.
You can find general soils information for your location using the Web Soil Survey. Once you determine your soil type our easy Soil Descriptions can help you understand the strengths and limitations of your soil types. Our office is available to help you make wise land use decisions for your soil type.
Soils Information for Your iPhone
GPS based, real-time access to USDA-NRCS soil survey data, formatted for the iPhone is a free ap available from iTunes. This application retrieves graphical summaries of soil types associated with the iPhone's current geographic location, based on a user defined horizontal precision. Sketches of soil profiles are linked to their official soil series description (OSD) page. Soil series names are linked to their associated page within the CA Soil Resource Lab's online soil survey, SoilWeb.

To Check out the iTunes Website click here
Click the link below for a pdf booklet on soil types, how soils formed and how to use a soil survey: