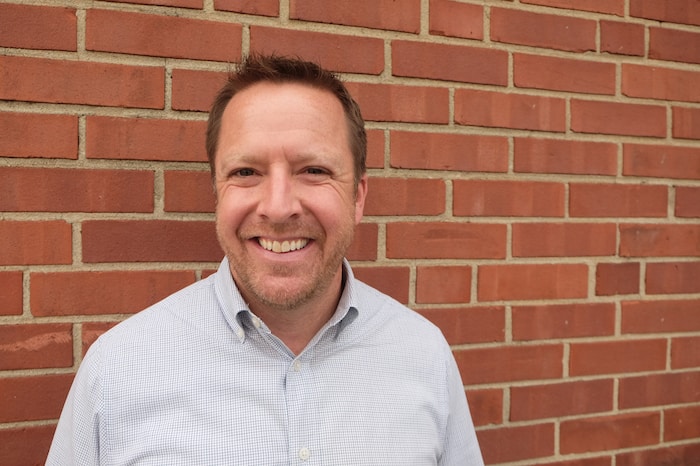 John Hazlett
District Manager
John became District Manager of the SWCD in March of 2018 after serving as a board member and Treasurer for many years. His background includes 15 years of experience working in energy efficiency, water conservation, recycling and stormwater management. John also served as the Director of the Office of Sustainability for the City of Indianapolis, where he led the implementation of the Mayor's SustainIndy initiative and secured over $18 million in federal grant funds for various sustainability projects. He developed and managed the City's Sustainable Facilities Initiative. John holds a Masters in Urban and Regional Planning from Portland State University with a specialization in Environmental Planning.
Cheyenne Hoffa
Resource Conservationist
Cheyenne is a recent graduate from Purdue University's College of Agriculture where her studies and research focused on urban and agricultural stormwater, natural resource social science and science communication. Cheyenne heads up Marion County's SWCD's stormwater pollution prevention program which includes assisting contractors and developers of new construction sites to meet their stormwater pollution prevention plan (Rule 5) requirements.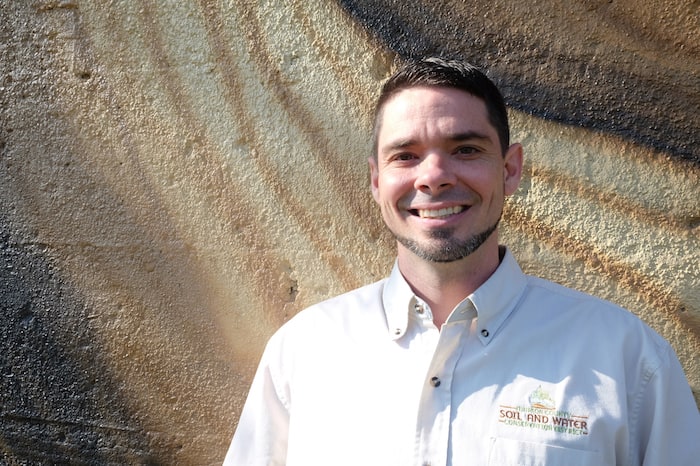 Kevin Allison
Urban Soil Health Specialist
Kevin is Marion County Soil and Water Conservation District's Urban Soil Health Specialist. He is focused on assisting land users in applying the principles of Soil Health to gardens and small farms for the benefit of soil function and the environment. His background includes work with conservation cropping systems in large-scale agriculture as well as 3 years of service in the Peace Corps Dominican Republic's Community Environmental Development sector. Kevin holds a BS in Environmental Science from Indiana University and serves on the Southwest Regional Soil Health Team.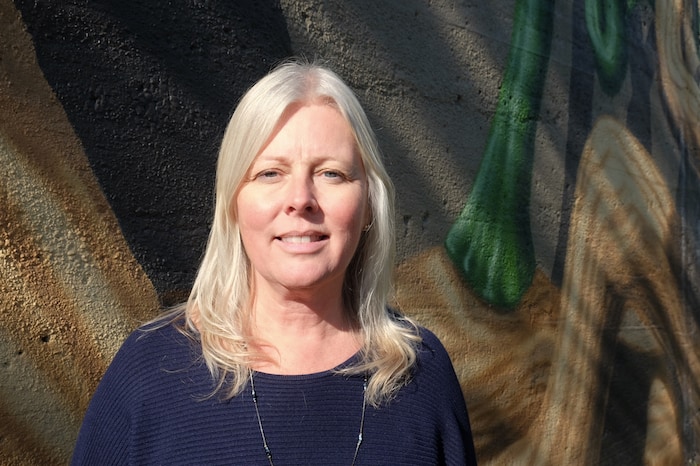 Julie Farr
Resource Conservationist
Julie worked as a full time Resource Conservationist for the District from 1988 to the end of 1996. For many years since then, she has assisted the District in training new employees and helping with technical assistance during their busy seasons. Julie currently holds a part-time position providing consultation, survey and design assistance to help homeowners with their land use, drainage and erosion problems. She also edits the District's newsletter, manages the website and helps create educational publications. Prior to working for the District Julie worked for the Marion County Health Department. She received a B.S. degree in Public Affairs/ Environmental Science from Indiana University.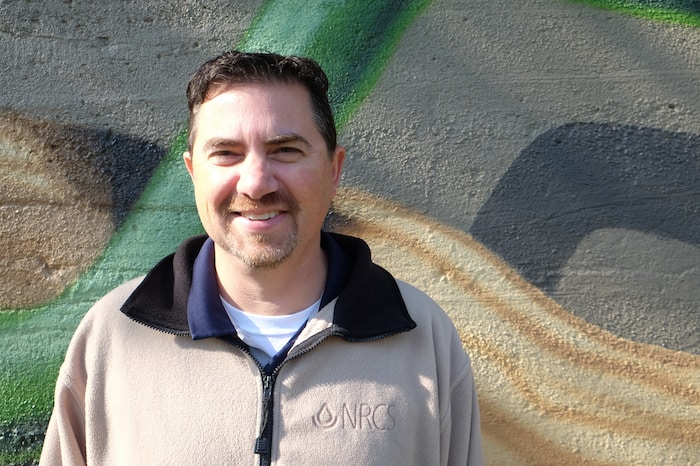 Jerod Chew
NRCS District Conservationist
Jerod serves both Marion and Hendricks Counties helping our landowners and farmers through NRCS programs and funding. Jerod Chew served as the Director of the Indiana State Department of Agriculture, Division of Soil Conservation prior to joining the USDA, Natural Resource Conservation Service. He has over 10 years of experience working in the field of conservation both in the field and in administration. He holds a B.S. degree in Life Science with an Ecology emphasis.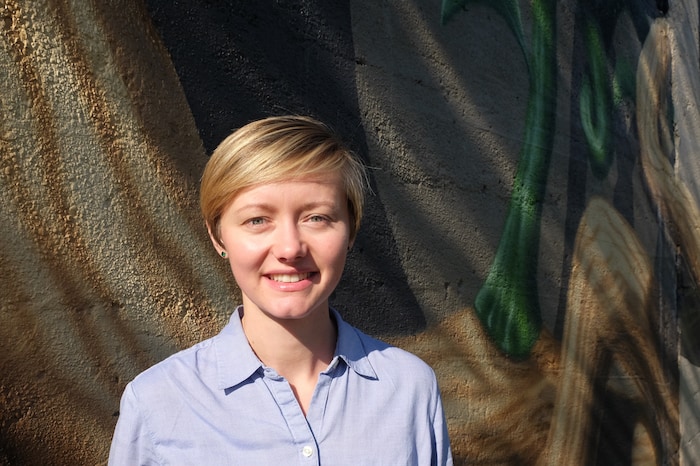 Elli Blaine
Soil Health Outreach Coordinator
Elli works in both Marion and Hendricks counties as a Soil Health Outreach Coordinator to promote soil health activities. She works with farmers and gardeners in primarily urban areas that are growing produce in backyards, and on small to mid sized plots.
Elli has a background in Environmental Studies, with a BA degree from Wellesley College. She has worked the last three years with a compost and recycling management company in Boston, Massachusetts. Elli volunteered her time working with people in the urban agriculture scene – a rooftop commercial farm, a composting and farming operation, beekeepers, and others. She has had a passion for urban farming and gardening, and the local food movement, for years. Elli is happy to direct you to local resources, educational materials, and technical assistance offered by your county's SWCD.
Harold Thompson
Earth Team Volunteer
Harold has an extensive background in the conservation field. He worked for many years as a District Conservationist with NRCS. Recently, he has assisted the SWCD's soil health and cost share programs in his capacity as an Earth Team Volunteer.
Elected & Appointed Board Supervisors
A Board of Supervisors oversees Marion County Soil & Water Conservation District's operations and represent the interests of land users in the county. Staff is hired by the Board of Supervisors to deliver services, based on local land uses and natural resources concerns. Supervisors are made up of five (5) non-paid county residents. Three (3) are elected, Two (2) are appointed. Elected Supervisors are selected at our Annual Meeting. Appointed Supervisors are approved by the State Board of Conservation.   Additionally, Associate Supervisors, also are selected to assist the Board, but they do not have voting power.  They participate in advising the supervisors in the decision-making for district business.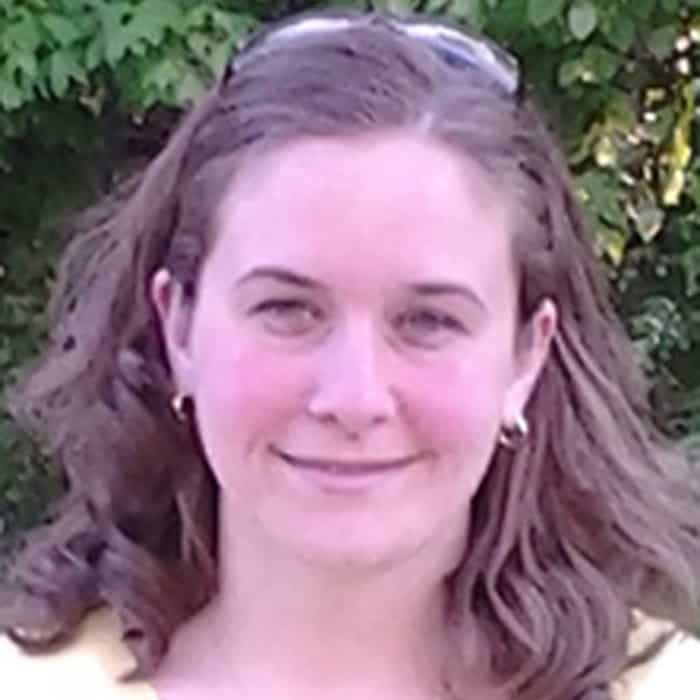 Heather Buck
Board Secretary
Heather was born and raised in Celina, Ohio, graduated from Ohio Northern University (Ada, Ohio) with a Bachelor of Science degree in Biology and Environmental Science. She received a Master of Science degree from the University of Findlay (Findlay, Ohio) in Environmental Safety and Health Management. Heather began working in the natural resources field as a Watershed Coordinator for the Grand Lake St. Marys watershed in Mercer and Auglaize Counties in Ohio. After 6 years of working as a Watershed Coordinator, her family moved to Indianapolis where she is a Resource Planner at Christopher B. Burke Engineering, LLC. Heather, her husband Keith, a Civil Engineer with Christopher B. Burke Engineering, LLC, and their 3 children; Caleb, Katie, and Brandt, reside in Franklin Township where their family is involved in the Franklin Township 4H club, Girl Scouts, and Boy Scouts. Aside from serving on the SWCD Board, she also currently serves as the President of the Indiana Lakes Management Society Board and as an Area Representative for EnviroCert International's Certified MS4 Specialist program.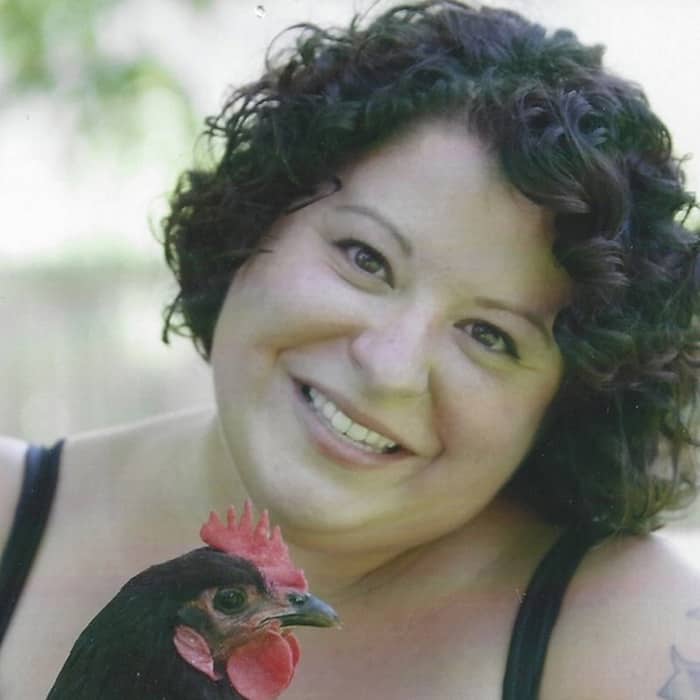 Maggie Goeglein
Board Member
Maggie is the Executive Director of Fall Creek Gardens, an urban gardening resource center in the heart of Indianapolis, IN. Her work there centers on developing a community-focused organization which shares tools, resources, and educational opportunities with anyone interested in growing sustainable, organic food for their families–particularly residents of urban neighborhoods with limited access to fresh, healthy, affordable food. In addition, Maggie works consistently to bring greater environmental health to the garden site, which is located on a brownfield, through the use of a 3000-gallon rainwater catchment system, and the deliberate use of cover crops, mulch, and organic soil amendments in the garden beds.
Maggie holds an M.A. in Earth Literacy from St. Mary-of-the-Woods College in Terre Haute, IN (Thesis– Growing our Future: Creating a Preschool Garden and Urban Sustainability Curriculum), is a member of the Indiana Organic Gardeners Association, and serves as a director on the Board of Directors for the Mid-North Food Pantry. At home, she and her husband enjoy exploring ways to live more sustainably, such as making rain barrels, drying laundry on a clothesline, and preserving the bounty of their garden harvest–as well as enjoying the antics of their flock of urban chickens and exploring new ways to enjoy their wonderful eggs.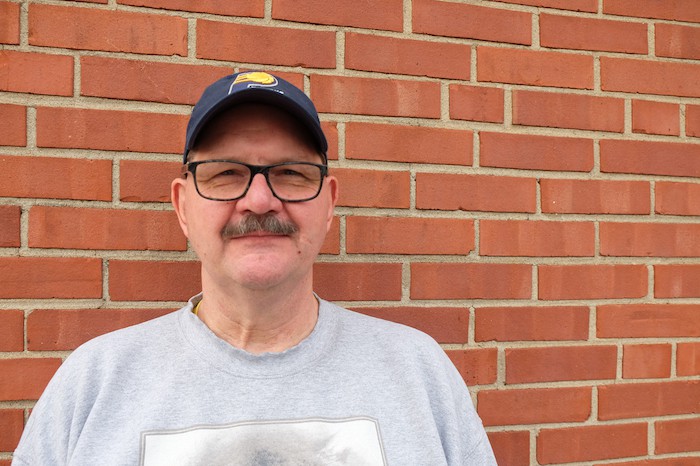 Brian Neilson
Board Treasurer
B.S. Environmental Resources Engineering, cum laude
Humboldt State University, Arcata, California 1985
Water, Wastewater, Storm water, and Land Use Planning and Design
Brian has over 30 years of experience working in both the public and private engineering sectors. As an active water quality enthusiast and conservationist, Brian serves as the Chairperson of the Marion County Soil and Water Conservation District (SWCD) Board of Supervisors and as the President for the White River Alliance Executive Board.
Brian is active in several organizations including IWEA, WEF, ASCE, APWA, AWWA, Water For People International, EWRI, and the National Alliance on Mental Illness (NAMI). A fan and advocate for Low Impact Development (LID) Green Infrastructure design concepts; Brian has been involved with alternative water and wastewater management since 1982. Brian works to integrate these alternatives into traditional civil engineering water quality and quantity projects. Brian's projects include federal, state, municipal, commercial, industrial, and residential site development as well as agricultural conservation practices.
Brian has designed LID and Green Infrastructure projects nationally and internationally. Brian's experience also includes watershed planning, stormwater master planning, combined sewer overflow (CSO) abatement, water quality assessments of lakes, rivers and streams, wastewater collection and treatment, utility infrastructure valuation, land use planning, greenway planning, and community comprehensive planning.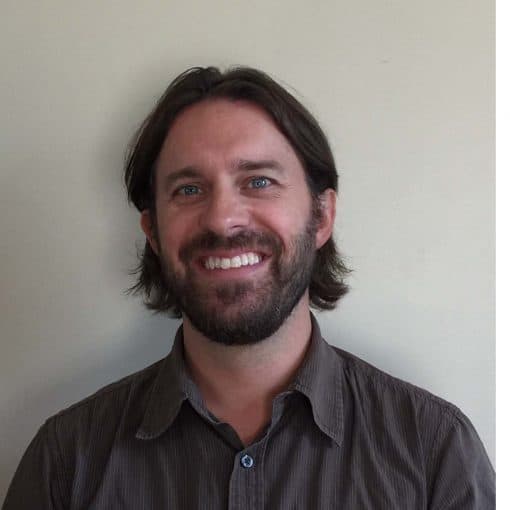 Scott Minor
Board Vice Chair
Scott is a landscape architect and environmental planner for the White River Alliance, a multi-stakeholder nonprofit working to improve and protect the waters of the Upper White River Watershed. After seven years with a small design firm working on trails and park design, community redevelopment planning, and large scale infrastructure projects, Scott transitioned from a board seat to a permanent position with the Alliance in order to work on regional-level environmental issues. Scott is a LEED-accredited and SEED Public Interest Design Professional with certifications in wetland delineation and environmental habitat stewardship and a strong interest in permaculture systems. His work today includes outreach planning for the Office of Land Stewardship, development of educational tools and workshops for the Alliance and Clear Choices Clean Water, and helping advance efforts to develop a statewide, regional planning framework to protect Indiana's water assets.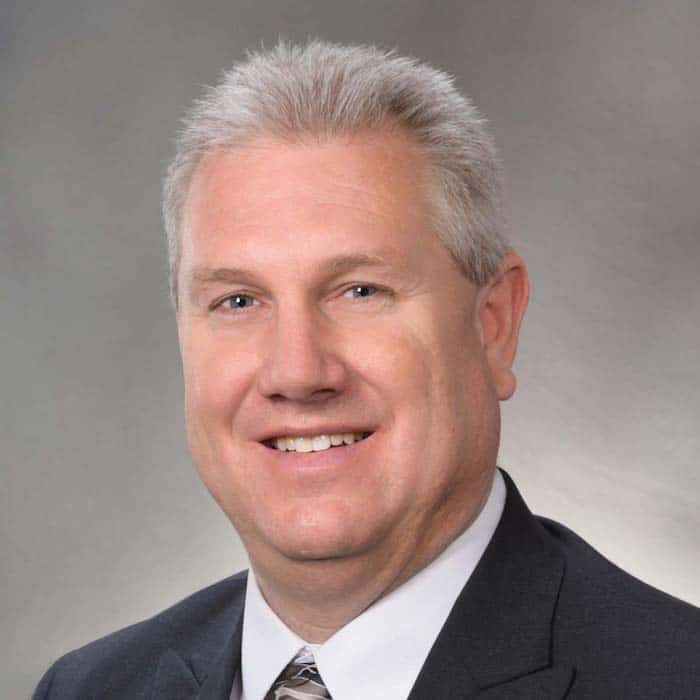 Blake is a Licensed Professional Geologist (LPG) with over 25 years of experience in the environmental field. He holds a Bachelor's degree in geology from Ball State University and obtained his Master of Business Administration (MBA) in 2011. His environmental work experience began in 1985 working for the Madison County Health Department as an environmental inspector. In 1987, Blake left government employment to work as a consultant, where he remains today. His environmental background includes asbestos inspection and management planning, lead, underground storage tank management, hazardous waste site characterization, wetland delineation and mitigation design, NEPA investigations, storm water management, erosion control and environmental site assessment and testing. Blake's consulting background encompasses the management of large complex environmental projects such as reuse of a former military base, the development of two state prisons, four riverboat casinos, new interstate highways and the midfield terminal at the Indianapolis International Airport. Blake looks forward to working with the Marion County Soil and Water Conservation District while serving as a Supervisor on the Board.
Associate Supervisors

:
Paula Baldwin
Rick Bein
Marvin Brethauer
Bob Eddleman
Mark Kautz
Bob Kleinops
Beth Mason
Mark Mongin
J. Dennis Slaughter
Henry Wallis